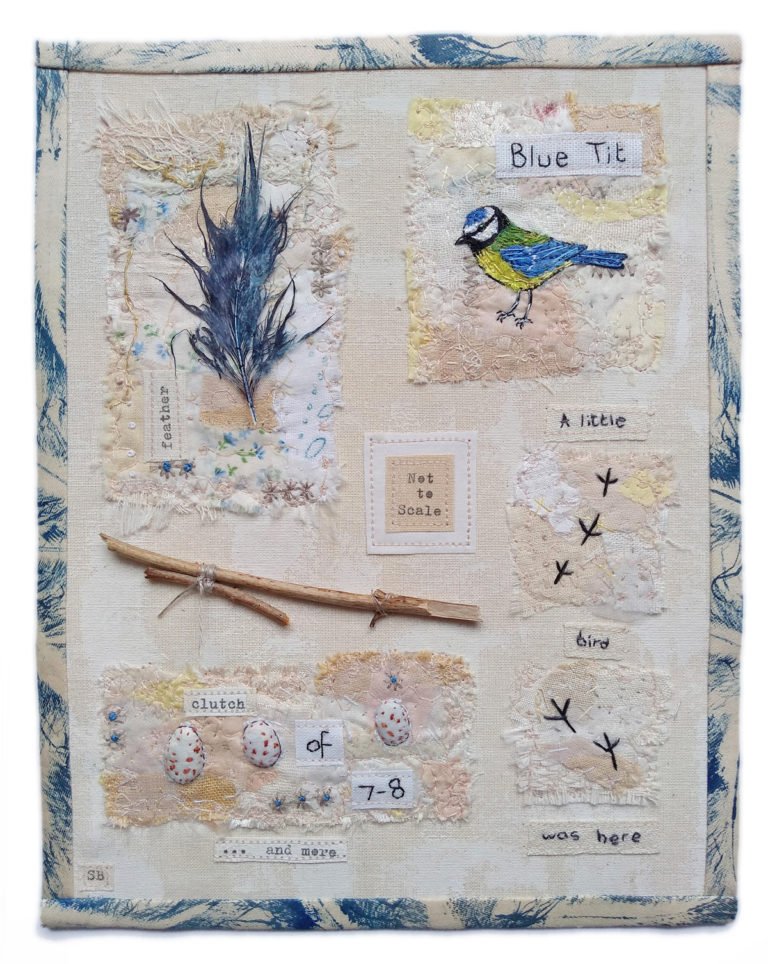 Working in my home studio in Moseley, Birmingham, I produce a range of embroidered items, including one-off textile pieces in varying sizes, cards, brooches and other accessories.
Inspired by birds and wild flowers, vintage book illustrations and domestic life, I use a combination of free machine and hand embroidery to create my individually worked pieces.
I sell through Contemporary Craft Fairs, local Arts Markets and Galleries. A selection of my work is always available through my Etsy Shop. Please contact me if you wish to discuss, commission or privately purchase any items.